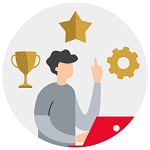 Meaningful Career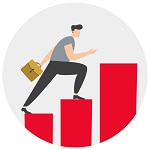 Professional Development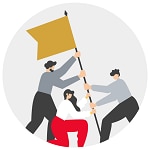 Career Progression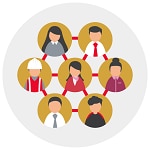 Diverse Opportunities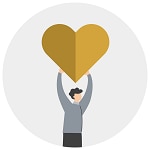 Welfare & Benefits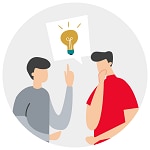 Continuous Learning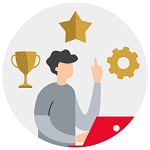 Meaningful Career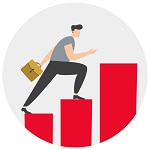 Professional Development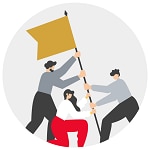 Career Progression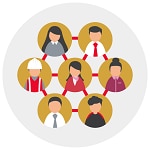 Diverse Opportunities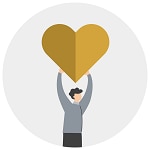 Welfare & Benefits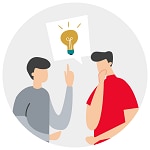 Continuous Learning
Better journeys for everyone
There's a dedicated team of men and women behind Singapore's daily commute.
Join us and be part of team SMRT – making journeys possible.
Service Ambassador Wee Kwee Wan, Bukit Panjang Integrated Transport Hub

As a Service Ambassador at Bukit Panjang Integrated Transport Hub, Doris manages the crowd at the bus interchange and ensures that commuters board and alight from the buses safely. Besides that, Doris also attends to commuters' queries and assists them at the Passenger Service Counter to bring commuters a pleasant journey.

Doris recalled a day where she was helping an elderly commuter to board the bus. She found a seat for the commuter and ensured that she was seated safely before the bus moved off. The elderly commuter was smiling to her and gave her a pat on her hand. This kind gesture left a memorable impression for Doris.

"I enjoy helping commuters especially the elderly, children and persons with disabilities. Knowing that I can be of help to others makes me happy. When I see the smiles on their faces, it motivates me to continue doing my best to serve commuters", adds Doris.

Bus Captain Sandra Mohan, Woodlands Bus Interchange

Sandra joined SMRT in 2008 as a Bus Captain. Every day, before she hits the road, Sandra is involved in the First Parade tasks. As part of the First Parade tasks, she has to conduct engine inspections, as well as examine that the functions and controls of the bus (e.g. tyres, brakes, lightings and air-conditioning) are in good working conditions. These checks are extremely important to ensure the road worthiness of the buses, to bring about a safe and smooth journey for commuters.

Despite the long working hours and occasional encounters with demanding commuters, the encouragement and support which Sandra receives from her colleagues as well as grateful commuters motivate her to continue working hard to serve commuters every day. Sandra said, "I really enjoy my job as I get to meet different commuters every day and I am happy when I get to see the smiles on their faces."

During her free time, she enjoys brisk walks or a swim with her family. "These activities help to build up my stamina and keep my mind active, which is very important for my job that can be sometimes physically and mentally challenging", shared Sandra.

Senior Supervisor Goh Kok Khoon, Automotive Services

Kok Khoon started out with Trans-Island Bus Services (TIBS) in 1999 as a Technical Officer. He currently supervises the Bus Accident Repair team, which comprises 20 Technical Officers and in-house contractors. He and his team are responsible for performing rectification works on buses to ensure that they are road-worthy. Every month, his team handles the repair works of around 150 buses. As a Supervisor, he coordinates the schedules for these rectification works, ensuring fast turnaround so that there are enough buses to deploy for service.

Kok Khoon shared that he has seen many improvements throughout his years in SMRT, such as paper quotation forms being replaced by a computerised system that streamlines the process between external vendors and his team. He added that having to work with external surveyors and his colleagues in SMRT has allowed him to gain many fruitful experiences.

Kok Khoon enjoys going on courses and having the opportunity to learn new skills to implement at work. Although his work may get challenging at times with a sudden increase in repair works, Kok Khoon remains organised to ensure that his team prioritises and schedules the works accordingly to meet the respective turnaround timings.

Taxi Partner, Colin Neo Kay Choon

As an SMRT Taxi Partner for more than 20 years now, Colin shared that he feels honoured to be featured in the campaign as the hard work of his fellow Taxi Partners is being appreciated. Colin works about 18 hours every day. Before starting his shift, he will clean and inspect his vehicle to ensure that passengers get to enjoy a safe and comfortable ride. Colin regularly takes up courses to upgrade his skill sets. Besides English and computer courses, he recently attended an Autonomous Vehicle course to learn and keep up with future technology.

With his enthusiasm in constantly upgrading himself, Colin has won the SkillsFuture Fellowships Award 2018 which recognises individuals as master of skills and inspiration for others in their journey to pursue lifelong learning.

When asked about the challenges he faces as a Taxi Partner, Colin said that he has to react fast to urgent situations while on the road. He shared with us of a time where his passenger experienced a heart attack in his taxi. Colin checked on the passenger, calmed him down and sent him to the hospital immediately. Despite the challenges he faced, Colin said that he still enjoys his job as he gets to meet people from all walks of life. He added that being able to bring passengers to their destination safely makes his heart full.